Set up Chrome Enterprise Upgrade free trial
Chrome Enterprise Upgrade provides a simple and secure way to manage your ChromeOS devices in the admin console.
Sign up for a free 30-day trial of the Chrome Enterprise Upgrade and enroll up to 50 existing Chromebooks in your organization.
Get Started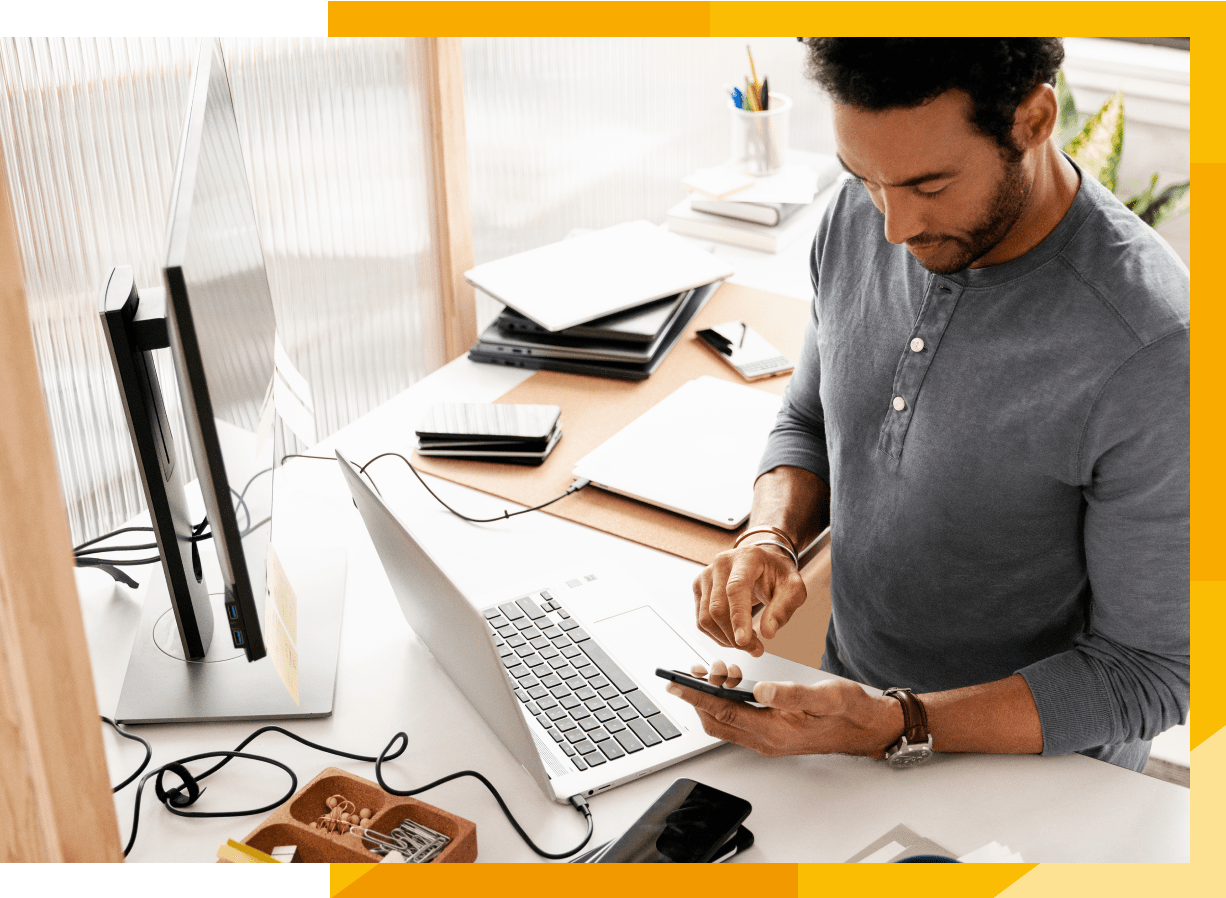 The process is simple
1. Get ChromeOS devices and try ChromeOS Flex on your PCs and Macs.
2. Verify your email
3. Sign into the Google Admin console to start managing devices
4. Purchase the Chrome Enterprise Upgrade via the Admin console or a partner after your 30 day trial
If you need to purchase a device, reach out to our sales team. If you already have a device and want to activate your Chrome Enterprise device(s) or Chrome Enterprise Upgrade, fill out the form below
Step 1 of 6
Let's get started
Create an Organization to start your free trial.
The Google Admin console is the command center where you'll manage enterprise features and policies for ChromeOS users and devices. If you already have access to the Google Admin console (i.e. you're an existing Google Workspace Customer), you must launch a trial using these instructions.
* Required
For example, name@company.com
Chrome Enterprise Upgrade provides a simple and secure way to manage your devices
Remotely manage through a cloud-based console

Over 500+ advanced security, update, app, browser, extension, and user policies

Easy configuration and deployment with pre-set policies based on Google recommendations

Deploy apps and extensions without imaging devices

24/7 IT admin support

30 day free trial, enroll up to 50 devices