Chrome Enterprise Recommended
Chrome Enterprise Recommended is a program created to help enterprises find technologies that make working on the web and in the cloud even better. From optimizing with ChromeOS to integrating with Chrome browser, enterprises can count on Chrome Enterprise Recommended partner solutions to support their workforce, wherever they work.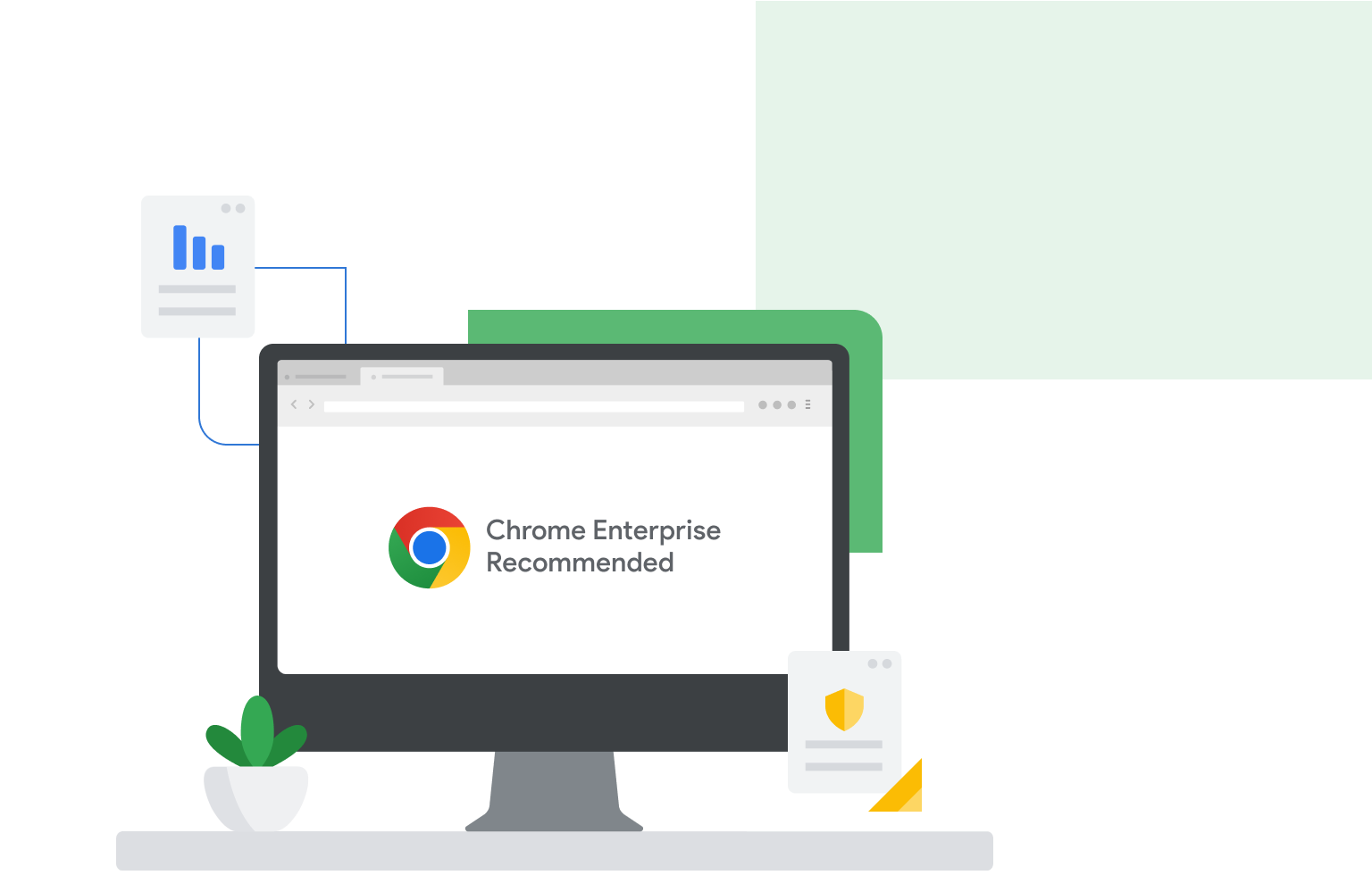 Maximize your Chrome Enterprise investment
Easily find the right solution for your business
Chrome Enterprise Recommended offers a curated list of third party products and solutions that solve key areas of need for enterprises, including security, virtualization and contact center needs. Just look for the badge - It's the partner's way of showing that their solution meets Google's requirements to be considered Chrome Enterprise Recommended.
Benefit from Google's collaboration with key industry solutions
Google's engineers have worked closely with the developers of key industry solutions. From product validation, to support and quality commitments, you can feel confident in knowing that Chrome Enterprise Recommended partner solutions meet the high bar for enterprise users.
Deploy integrations that optimize your IT workflows
From device management to security insights and reporting, many Chrome Enterprise Recommended solutions are available as integrations built using the Chrome Enterprise Connectors Framework, providing you with additional functionality that plugs directly into the IT tools your business uses to thrive.
Meet the Chrome browser and ChromeOS partners by solution track