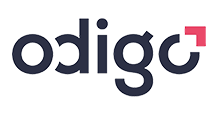 Odigo
Odigo, a leading global provider of Contact Center as a Service (CCaaS) solutions helps customers connect with agents through multiple channels. The unified agent console provides context and history, so agents can respond effectively. Odigo and ChromeOS make it easy for customer service agents to solve customers' issues with high-level of performance and security.
Visit the partner's site
This solution is Chrome Enterprise Recommended. It meets Google's technical requirements for Chrome and ChromeOS integrations and optimizations.