Rethink your retail experience
Keep shoppers and associates informed with cloud-first devices.
Empower your associates
Drive competitive advantage with cloud-first tools and empower your associates.
Easy access to apps and info
Give ready access to the apps and information employees need to better assist customers.
A better way to work
Start fast and stay fast on devices with quick boot times and the familiar UX of Chrome Browser and ChromeOS.
Digital processes
Skip the hassle by completing common processes in the cloud, including shift scheduling, time sheets, training, announcements, and web-based tasks on a shared back office device.
Info on the go
Keep associates connected to the information they need while visiting regional stores or when completing tasks all over one store with lightweight devices that have long battery lives.
Wow your shoppers
Grab customer attention like never before with cloud-based solutions.
Self-service transactions
Give your customers more autonomy while influencing purchase decisions with self-service stations.
Knowledgeable service
Help customers make better purchasing decisions with team members who have the latest product info at their fingertips.
Personalized experience
Personalize each customer's in-store experience, and add a sense of wonder to product discovery.
Self-service stations
Allow customers to see what's in stock, provide feedback, apply for memberships, or pick up online purchases.
Assisted selling
Give employees real-time information to provide better customer assistance, and answer inventory, promotion, or product questions fast.
Why choose Chrome Enterprise?
Secure by design
Comprehensive, proactive, built-in security to prevent malicious attacks and easily monitor and lock down all devices to keep your customers' data protected.
Smart investment
Lower expenses, drive revenue, reduce acquisition and operational costs, and improve business uptime by switching to Chromebooks.
Chromebooks are very simple to manage. There are easy ways to control security. If we'd gone with another solution besides Chromebooks, IT would have had to be much more involved in day-to-day management.
Read the story
Discover the productivity benefits of Google Workspace
In addition to Chrome Enterprise and ChromeOS devices, Google Workspace productivity tools transform the way retailers run their business and serve their customers. With Google Workspace, retailers can bring new products to market through tighter collaboration, and manage store operations from end to end.
Learn more
Retail resources
Customer stories

Product features & solutions

Schnucks Market associates use shared Chromebooks to review orders faster, saving about eight hours a week.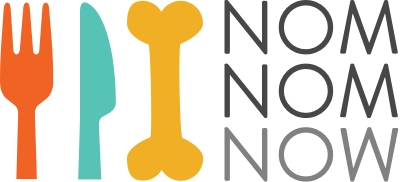 Employees inventory stock and pack up personalized meals for pets faster using Chromebooks and Google Workspace to collaborate and access orders.
Chrome Enterprise devices increase in-store revenue and boost employee productivity in the retail industry.