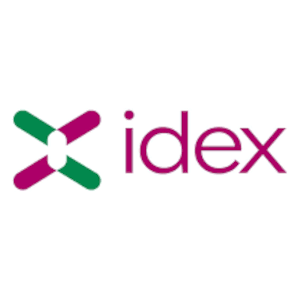 Idex: Using Chrome Enterprise to support a company vision for collaboration
Overview
Idex, the French renewable energy company with facilities across Europe, sought to modernize the business while also empowering employees to work together across dozens of agencies and hundreds of sites. To meet these goals, Idex needed new productivity tools that would support its company digital roadmap, emphasizing collaboration, remote work, resource efficiency and cybersecurity. With a dispersed workforce, Idex also needed to eliminate inefficient processes such as sharing files by email and keeping track of file versions. Workspace, ChromeOS, and Chrome devices aligned well with Idex's vision, especially in terms of sustainability.
About Idex
Idex is France's leading medium-sized energy services company, focusing on renewable energy: solar, geothermal, biogas, and the conversion of industrial and manufacturing waste into energy. The company has 5,000 employees and is currently expanding operations across Europe.

Industry: Energy
Region: Europe

Chrome Enterprise results
Idex reduces energy usage for day-to-day operations
Employees work together within Google Docs, eliminating the need to email files and keep track of versions
Company-wide projects move ahead efficiently thanks to simplified IT administration
Idex has reduced the amount of energy used by its internal operations
Collaboration and communication tools in Google Workspace helped Idex respond successfully to the pandemic and the remote work experience
Supporting sustainability and improving the user experience
As a company focused on sustainability, Idex also seeks out vendors with commitments and capabilities for carbon reduction. Chrome Enterprise and Chrome devices use existing cloud infrastructure, thereby reducing reliance on power-intensive infrastructure and on-premise servers. Chromebooks and ChromeOS have become standard across the business along with Workspace, which provides productivity and communication apps that support collaboration by Idex workers across Europe. ChromeOS's encryption and secure architecture allow employees to work safely not just from any Idex location, but also from their homes.
Since moving to Google Workspace and Chromebooks, we don't need much tech support because there aren't any IT incidents. It's all very lean and simple, and has improved our teams' ability to keep moving projects ahead without IT challenges.