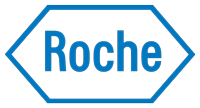 Roche: Streamlining app access with Chrome browser
Overview
Roche, the global pioneer in pharmaceuticals and diagnostics, wanted to simplify access and management of about 3,000 web-based applications in use by its worldwide workforce of 100,000. The company wanted to modernize its app adoption by choosing only those apps that are available on multiple browsers, and that are easy to test and validate. At the same time, legacy browsers were proving high maintenance and inflexible for Roche's IT team, including time-intensive processes for managing updates and policies.

By choosing Chrome browser, Roche was able to accelerate its adoption of cloud apps while reducing IT maintenance and improving security.
About Roche
Roche, a pioneer in healthcare, has been committed to improving lives since the company was founded in 1896 in Basel, Switzerland. Today, Roche creates innovative medicines and diagnostic tests that help millions of patients globally.

Industry: Healthcare
Region: Global

Chrome Browser results
Browser update rollouts reduced from two months to a few minutes
IT staff spend less time on browser management
Updates and policy changes install automatically on all browsers
Extension management and Chrome Browser Cloud Management improve security
Insights from Chrome provide guidance on browser decisions
Leveraging advantages of Chrome browser policy and management solutions
Roche employees can easily access every application they need for day-to-day work through Chrome browser, including productivity tools from Workspace, as well as legacy applications that require Citrix. The Google ecosystem team at Roche now easily manages browser updates, freeing up the IT team for more strategic projects. With the Admin console, IT leaders can set policies such as URL and attachment blocking, and push them out to all Chrome browser users with just a few clicks. Roche plans to adopt the extension workflow tool in Chrome Browser Cloud Management to streamline extension approvals.
Chrome has become a productivity tool for our workforce, and as more apps are accessed through the browser, we expect to see even higher productivity levels at Roche.