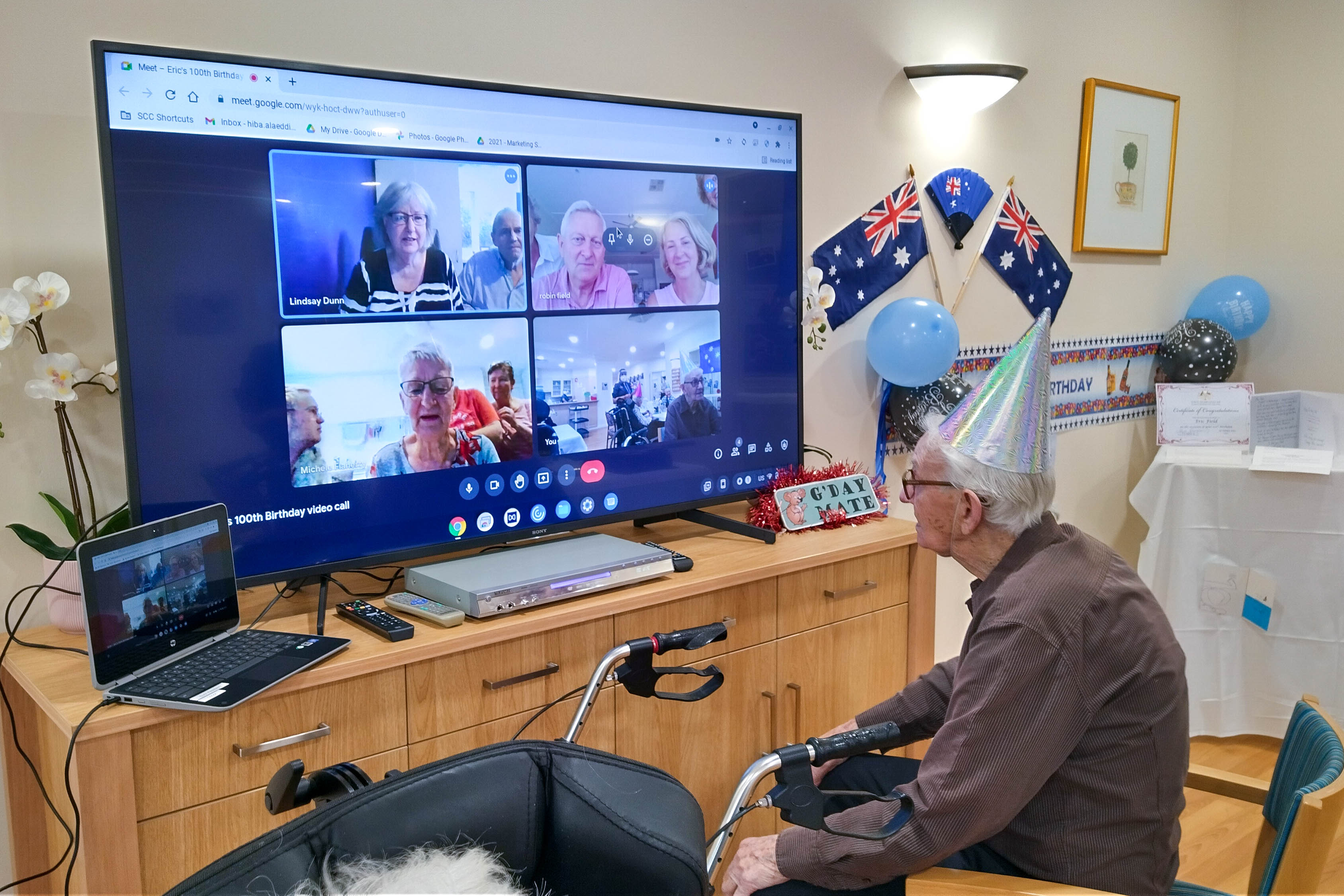 Southern Cross Care: Upgrading technology for better resident care
Overview
Australia-based senior care provider Southern Cross Care was managing resident and caregiver technology systems that were put in place many years ago. The organization's goal in updating these systems was to bring the benefits of mobile computing and cloud applications to employees—with tools that would be easy to implement, learn, and manage, preferably without adding more IT staff.

Southern Cross Care launched its modernization program with ChromeOS, Chrome devices, Chrome Enterprise Upgrade for management of devices and users, and Google Workspace to improve daily productivity.
About Southern Cross Care
Southern Cross Care was established as a not-for-profit in 1968. Southern Cross Care (SA, NT & VIC) Inc has been providing quality aged care and retirement living services to communities in Australia for more than 50 years.

Industries: Senior Living
Location: Australia

ChromeOS results
Chromebooks take just 60 seconds to reformat, versus hours for Windows devices
Reduced administrative workloads for caregivers to provide better care.
ChromeOS reduced IT costs, allowing increased investment in innovation, training and staff support.
Improved employee experience to retain valued personnel.
Easier management with ChromeOS
Instead of layering various providers for cloud, hardware, and applications, Southern Cross Care leverages ChromeOS, reducing costs, speeding up implementation, and simplifying management. Accessed through mobile devices, ChromeOS allows employees to be productive from anywhere. Cloud-based apps enable greater collaboration and more flexible communication, while legacy applications are accessible via Citrix. Built-in security provides peace of mind and a safe environment for both employees and care home residents. A partnership with technology consultants Dialog helped plan and manage the change process.
Workforce shortages are a common issue in our industry. It's critical that we provide a great experience for our employees so they can provide the best care to our residents. ChromeOS is helping us to do that.