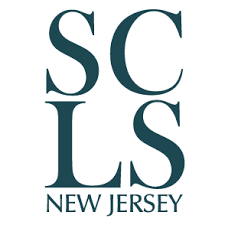 Somerset County Library System: Improving service and productivity while lowering costs
Overview
When New Jersey's Somerset County Library System (SCLS) realized most of its day-to-day work applications were moving to the cloud, its digital team decided to change out its Windows desktops and laptops. Many of the devices were only used lightly for email or patrons' research, which meant it wasn't cost effective to pay for Windows and Microsoft Office licenses. The Windows computers also required heavy upkeep, including travel to the system's 10 library branches, taking time away from other projects.

SCLS chose Chrome Enterprise, Workspace, and Chrome devices such as Chromebooks to reduce costs while improving productivity for 285 library employees. The library system's digital team uses Chrome Enterprise Upgrade to centrally manage Chrome devices, and tools like Apps Script to create time-saving apps for employees.
About Somerset County Library System
Somerset County Library System serves approximately 200,000 residents across 10 branches in Somerset County, New Jersey. The system's mission is to help residents connect, explore, discover, and share by promoting reading, fostering the open exchange of ideas, and providing free and open access to the universe of information.

Industry: Government
Location: United States

Chrome Enterprise results
Hardware and software costs cut from $84,000 to $41,000 per year
Reduced hardware and software costs by half
Kept patrons and staff productive, even when working remotely
Gives library branch staff more time to spend serving patrons
Reduces the need for staff travel now that teams can collaborate on projects using ChromeOS devices
Moving to the cloud improves productivity for patrons and staff
SCLS's first step in moving to the cloud was replacing laptop PCs used by patrons with Chromebooks and Chrome Enterprise, with assistance from partner Cumulus Global for device management. Library staff adopted ChromeOS Devices for their own work as well, leading the digital services team to add Chromeboxes and Chromebases. With help from Google partner Suitebriar, Microsoft Office was replaced with Workspace. Today, employees access cloud apps through Chrome browser, including CARL•X, the program for checking out books and tracking loans.

To reduce the need for staff to travel among SCLS's 10 branches, employees share files in Workspace and collaborate via Google Meet. SCLS staff uses the Google Cloud Platform to develop internal tools and resources without managing servers or becoming security experts. When employees needed to quickly switch to remote work at the onset of the pandemic in early 2020, the IT team repurposed patron Chromebooks as take-home devices for employees, changing policies via the Admin console in just a few seconds.
We see Chrome Enterprise as the solution to libraries' frustrations with maintaining technology. They've helped us stretch our equipment dollars much farther, while giving patrons and employees better tools for work and research.