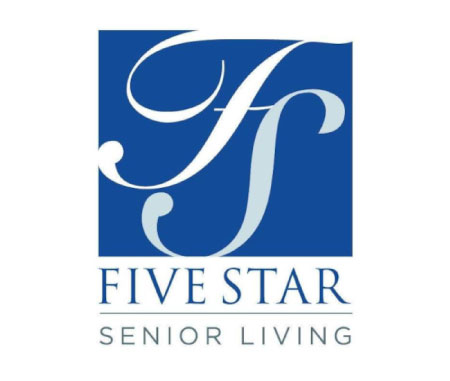 Five Star Senior Living: Bringing flexibility and productivity to senior living centers
Overview
Five Star Senior Living, which offers senior living communities in 33 U.S. states, wanted its clinicians to access information about clients safely and securely, while reducing their reliance on bulky paper records. Five Star's IT team also wanted to reduce its workload for managing Windows devices, which were time-consuming and costly to keep up and running. Scalability was at the top of the list for a new productivity platform, since Five Star was continually adding new locations as well as employees to its 25,000-person team.

Five Star chose Chrome Enterprise and Chrome devices to provide a secure working environment for clinicians at senior living locations, as well as administrative staff at its Newton, Mass. headquarters. The organization standardized on Chrome Browser to provide web access to its health record and human resources apps.
About Five Star Senior Living
Five Star Senior Living is a national healthcare and senior living provider headquartered in Newton, Massachusetts, operating over 280 independent living, assisted living, and specialized care facilities across 33 states.

Industry: Healthcare
Location: United States

Chrome Enterprise results
Millions of dollars in savings from switching to Chrome Enterprise
Improves accuracy and productivity for client record-keeping, now that digital records have replaced paper binders
Matches security with flexibility by allowing employees to use shared Acer Chromebooks in kiosk mode
Reduces costs for devices as well as encryption and antivirus software, since ChromeOS updates automatically
Allows licensing by device instead of user through Chrome Enterprise Upgrade, reducing IT admin as personnel change roles
Allows 1,600 Chrome devices to be managed by just one IT staff person
Updating technology to deliver attentive care
Five Star chose AOPEN Chromebases for its administrative desk workers, and Acer R13 Chromebooks for senior living locations. Clinicians use Chromebooks on medical carts to access health records in PointClickCare, Five Star's EHR software. To access Workday human resources apps, employees use Chromebooks in kiosk and public sessions mode in order to limit web browsing to approved websites. Employees who travel among Five Star locations and need to deliver presentations use the ASUS Chromebook Flip with a touchscreen. CDW, Five Star's vendor partner, enrolls devices in the proper operating unit via the Admin console so that Chromebooks and Chromebases are ready to use right out of the box.
Cost savings are obviously meaningful to the company's bottom line, but we're also delivering a better platform with more features.