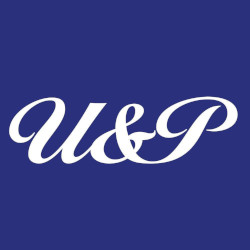 Ur&Penn: Reducing downtime, increasing productivity with Chrome Enterprise
Overview
Swedish jewelry retailer Ur&Penn needed new workplace devices with less downtime for updates and maintenance and a more reliable user experience for every employee. Ur&Penn was able to meet these business needs with ChromeOS devices, which boot in seconds, don't slow down over time, and update in the background–assuring users are continually able to access critical information without being bogged down by technical issues.

Ur&Penn also needed to provide employees with access to critical legacy Windows applications, which the company did with the help of Cameyo. The Cameyo Virtual App Delivery (VAD) platform makes it easy to stream and access legacy Windows applications as individual progress web applications (PWA's) on ChromeOS devices, ensuring rapid, reliable performance.
About Ur&Penn
Ur&Penn was founded in 1943 and is one of Scandinavia's leading watch and jewelry retailers, with 126 stores in Sweden and Finland.

Industry: Retail
Region: Scandinavia

Chrome Enterprise results
IT support and maintenance costs reduced by 28%
Ur&Penn was able to improve security, with less maintenance, fewer software updates and support tickets; the IT resources freed up were directed toward core business goals or new projects
Ur&Penn deployed ChromeOS devices across the entire company, which met the needs for all departments—from the corporate office to the warehouse
Ur&Penn experienced significant cost savings by replacing Windows devices, which shifted financial resources to higher-priority business needs
With this setup, Ur&Penn offered remote working as an option to workers
Remaking productivity with Chrome Enterprise
While Ur&Penn had been using Google Workspace since 2013, Windows-based applications were still essential to the retailer's operations. To eliminate maintenance and downtime issues created by Windows devices, Ur&Penn deployed Acer Chromebook Spin 13 and ASUS Chromebox 3 devices in its corporate offices, with plans to roll the devices out to 125 retail locations. ChromeOS updates automatically, which means IT teams can shift time away from maintenance and security management. Ur&Penn replaced Citrix with Cameyo to give workers access to legacy applications through Chrome Browser.
Cutting support and maintenance costs by 28% has given us a lot of extra time to focus on improving and developing our company's core business, rather than spending time on troubleshooting and problem-solving.